About Communications Week
Communications Week was founded in 2014 to bring together the greatest minds in PR and media. The biggest industry organizations and media outlets have been supporters of the week since the event's inception. As the conference continues to grow, it attracts professionals from various levels of the marketing, media, and communications industries. In 2018, Communications Week expanded globally with events in New York, Toronto, London and Hamburg. Communications Week was founded by Tiffany Guarnaccia, founder and CEO of Kite Hill PR, a specialty communications agency. Ragan Communications is the owner and organizer of Communications Week worldwide. For more information visit www.commsweek.com.
Meet the team behind Communications Week
DIANE SCHWARTZ
CEO
dianes@ragan.com
AMY JEFFERIES
CMO
amyj@ragan.com
SEAN McCLURE
Digital Director
JUSTIN JOFFE
Manager, Strategic
Programming, Ragan &
Communications Week
justinj@ragan.com
ROBBY BRUMBERG
Editor, Ragan Communications & Communications Week
TED KITTERMAN
Editor, PR Daily & Communications Week
tedk@ragan.com
MANDY ZARANSKY-HURST
Head of Ragan Leadership Councils & COO
SHALLON BLACKBURN
Head of Customer Service & Sales
shallonb@ragan.com
HANNAH LAVELLE
Director, Sponsorships & Sales
hannahl@ragan.com
JOYCEANN GARIPPA
Director of Content
JENNY TRAN
Assistant Marketing Manager
KIM EGAN
Marketing Manager
LISA WETHERALD
Marketing Manager
ABOUT RAGAN COMMUNICATIONS
For more than 50 years, Ragan Communications, based in Chicago, has been delivering trusted news, training and intelligence for internal and external communicators, HR professionals and business executives via its conferences, webinars, training, awards, subscriptions and membership divisions. Its daily news sites—PRDaily.com and Ragan.com—are read by more than 600,000 internal and external communicators monthly. Its Communications Leadership Council is one of the fastest-growing membership groups for communications executives. Ragan's Workplace Wellness Insider, launched in October 2020, serves HR, wellness and comms professionals. Ragan acquired Communications Week in April 2021. Visit www.ragan.com.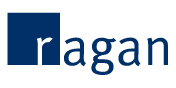 COMMUNICATIONS WEEK: 2014-2020
anchor: singup
Sign up for our free Communications Week RoundUp newsletter
and be the first to get updates leading to the event!